Replacement 14' - 21' Awning Fabrics for Existing Metal Weathershield Dometic A&E Awnings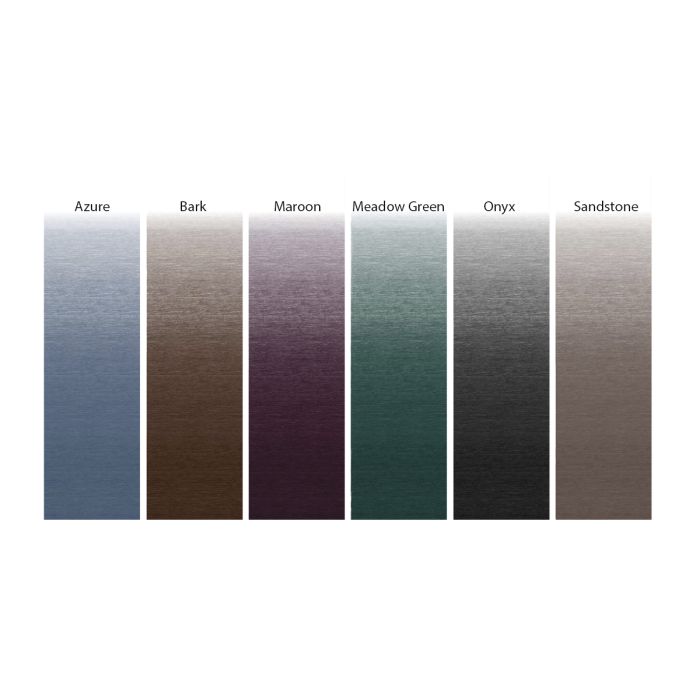 Replacement 14' - 21' Awning Fabrics for Existing Metal Weathershield Dometic A&E Awnings
Dometic universal standard 8' projection replacement awning fabric for your metal weathershield equipped A&E awning. Made of vinyl and available in several colors and sizes. The awning fabric is double sided with a built-in straight valance and is easy to install.
Item #
Replacement Weathershield Fabrics
Return Policy
Non-Returnable/Non-Refundable
Ships Direct From Manufacturer - ETA 4+ Weeks
Description /
Replacement 14' - 21' Awning Fabrics for Existing Metal Weathershield Dometic A&E Awnings
PLEASE READ CAREFULLY:
To find your awning replacement size take a measurement from the center of the left side awning arm to the center of the right side awning arm. DO NOT TAKE a measurement of the actual awning fabric. Fabric size is determined by center of arm to center of arm measurement ONLY. When taking your measurement to determine your awnings size, you will act like the fabric is already removed, DO NOT even pay attention to it. You are measuring the center to center (middle of left arm to middle of right arm) distance between your arms, you are NOT measuring your fabric.

Traveling in an RV offers adventurers a home away from home. Where you can relax outside in a lawn chair under your awning for comfort and shade. When an unexpected wind gust rips your awning fabric where are you to go to replace it? You have found the right place! At Dyers we carry replacement Dometic awning fabrics for those of you that already have a metal Weathershield installed on your RV.

The Dometic replacement awning fabric is made out of a durable double sided vinyl. The double-sided vinyl is 13.5 gauge, which is thicker than your standard 11.5 gauge single-sided fabric.

It arrives to your door ready to install. Dometic added a built in straight valance to give the replacement fabric that extra touch of class. With a poly rope pre-sewn into the fabric, installation into the track is easy. We also include the installation instructions for your new replacement awning fabric.

Whether you are replacing old, worn, torn fabric or you just fancy changing the color of your current awning fabric our low prices and quick shipping time makes the Dometic awning replacement fabric a great choice!

To find awning size take a measurement from center awning arm to center of awning arm. DO NOT TAKE a measurement of the actual awning fabric. Fabric size is determined by center of arm to center of arm measurement ONLY.

When inquiring if the Dometic replacement awning fabric is right for your Dometic or Carefree awning please have the model number of your current awning available when speaking to your customer service representative.

**Please measure carefully. This item is NON-RETURNABLE.**

SHIPPING NOTES: Awning fabrics ship rolled depthwise. They will arrive in an 8' tube so there are no creases from folding and also so there is no need to remove the fabric from the packaging if you do not want to install it right away. No matter what size awning you order, it will always arrive rolled depthwise in an 8' tube. Please do not mistake this for us sending only an 8' awning and panicking that it is the wrong size. This is done so that your awning is not folded and subject to crease lines.

**Please measure carefully. This item is NON-RETURNABLE.**
More Information
Item #
Replacement Weathershield Fabrics
Brand
Dometic
Series
B3108056(NS,NU,NR,NT,NV,NW).4XX
Model
B3108056(XX).4XX
Replaces
Color Codes: NU Bark (no longer available) replaces EA Fawn, NT Azure replaces GF Sky Blue, NW Meadow Green replaces GJ Sea Green, NV Maroon replaces HF Maroon, NS Sandstone replaces GL Driftwood, NR Onyx replaces both EH Pewter and GN Granite.
Fits
One piece fabric fits existing metal Weathershield Dometic A&E Awnings.

** Will not fit an awning WITHOUT a metal Weathershield.
** Not compatible with a model 8500HL (HI-LOW) series awning.
Features
Poly rope pre-installed - which means faster and easier installation.
Double sided vinyl fabric.
Included
(1) Fabric ONLY
*Does NOT include a new metal Weathershield.
Dimensions
Sizes available from 14' - 21'
- These fabrics are for the standard 8' projection.

**Please measure carefully. This item is NON-RETURNABLE.**

**To find your correct awning size, take a measurement from center arm to center arm. DO NOT TAKE a measurement your fabric. The fabric size is correctly determined by the distance between your arms, NOT your fabric.**
Special Order Item
Yes
Return Policy
Non-Returnable/Non-Refundable
LTL Freight
No
Customer Reviews
Replacement Awning
We just ordered and replaced our old 16 years old awning with this replace. Seems to be great material that I feel should last for just as many years.
Happy customer
I can't say enough about how happy I am that Dyers website mentioned having replacement awnings for installations having an existing metal weathershield. That requirement had not occurred to me until then. Dyers was t the only site I looked at, but had we purchased from anyone else, we would likely have been disappointed.

Everything about the awning fabric seems great we finished installing it today along with replacing both torsion assemblies. The ratchet in the RH was shot and I figured it probably best to replace the pair.

If this is your first time, be sure to watch a variety of videos and pick procedures that seem to fit you. My wife and I managed to replace an 18' awning by ourselves, and we're both in our 70s.

Our biggest problem was dealing with the weathershield. It had been crimped on to the old fabric and wouldn't slide off. We definitely could t have handled it by ourselves except that our house has a flat roof at a perfect height. We were backed up in front of the garage and after cutting away all of the old awning below the WS, I was able to slide the small amount of remaining awning, including the weathershield, out the back of the main awning slide and onto the roof. Worked so well I used the root again when reinstalling it.
Replacement fabric
my original awning on my National RV Dolphin got a couple rips in a storm and needed a replacement. The replacement fabric for the Dometic Elite 9000 20' was quoted at $1434. yikes. Well, upon searching found Dyers had one that would fit for $344. Although not fabric, but a vinyl, I found the material to be of quality construction. The Burgundy color scheme is vibrant and best matched my rig. The only installation issue was the required removal of one segment of the aluminum cover. I was able to remove the old fabric, and replace it with the new awning from Dyers myself. I did require assistance removing the awning and its hardware from the RV. For a 20' awning I recommend 3 people, 4 if you got em, for attaching and detaching the awning assembly to and from the camper. So far the awning works great. I had to add approximately 7 turns to the spring on top of what it had to get it to roll up, but the spring is old and tired.
Replacement awning fabric
Replacement awning fabric delivered as promised, installed easily , looks great. Best of all saved money by buying from Dyers and installing with the help of neighbors.