Dometic Onyx 19' Universal Replacement Awning Fabric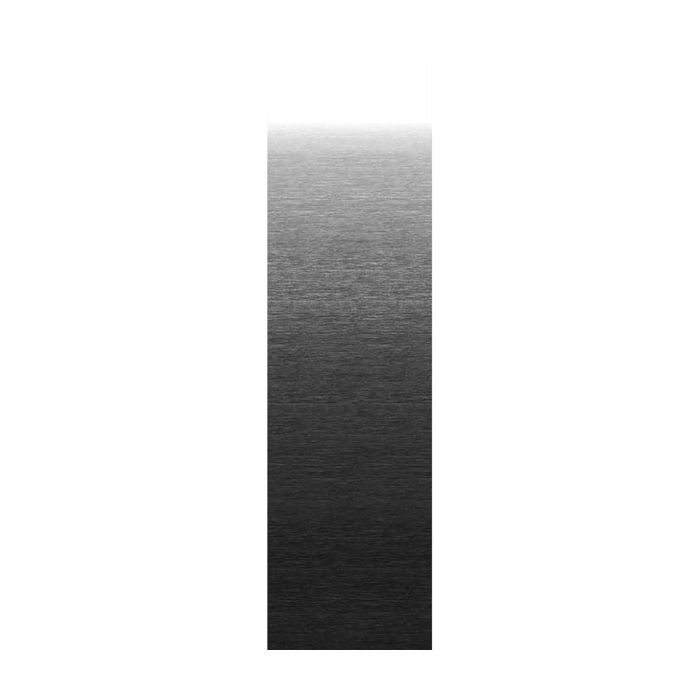 Dometic Onyx 19' Universal Replacement Awning Fabric
Universal replacement vinyl awning fabric in the Onyx color. For a 19' standard patio awning with an 8' projection. Made by Dometic (A&E) but also fits most Carefree of Colorado awnings as well.
Return Policy
Non-Returnable/Non-Refundable
Description /
Dometic Onyx 19' Universal Replacement Awning Fabric
PLEASE READ CAREFULLY:
To find your awning replacement size take a measurement from the center of the left side awning arm to the center of the right side awning arm. DO NOT TAKE a measurement of the actual awning fabric. Fabric size is determined by center of arm to center of arm measurement ONLY. When taking your measurement to determine your awnings size, you will act like the fabric is already removed, DO NOT even pay attention to it. You are measuring the center to center (middle of left arm to middle of right arm) distance between your arms, you are NOT measuring your fabric.

Traveling in an RV offers adventurers a home away from home. Where you can relax outside in a lawn chair under your awning for comfort and shade. When an unexpected wind gust rips your awning fabric where are you to go to replace it? You have found the right place! At Dyers we carry replacement awning fabrics for two of the most popular awnings, Carefree and Dometic.

The Dometic replacement awning fabric is made out of a durable double sided vinyl. The double-sided vinyl is 13.5 gauge, which is thicker than your standard 11.5 gauge single-sided fabric.

It arrives to your door ready to install. Dometic added a built in straight valance to give the replacement fabric that extra touch of class. With a poly rope pre-sewn into the fabric, installation into the track is easy. We also include the installation instructions for your new replacement awning fabric.

Whether you are replacing old, worn, torn fabric or you just fancy changing the color of your current awning fabric our low prices and quick shipping time makes the Dometic awning replacement fabric a great choice!

To find awning size take a measurement from center awning arm to center of awning arm. DO NOT TAKE a measurement of the actual awning fabric. Fabric size is determined by center of arm to center of arm measurement ONLY.

When inquiring if the Dometic replacement awning fabric is right for your Dometic or Carefree awning please have the model number of your current awning available when speaking to your customer service representative.

**Please measure carefully. This item is NON-RETURNABLE.**

SHIPPING NOTES: Awning fabrics ship rolled depthwise. They will arrive in an 8' tube so there are no creases from folding and also so there is no need to remove the fabric from the packaging if you do not want to install it right away. No matter what size awning you order, it will always arrive rolled depthwise in an 8' tube. Please do not mistake this for us sending only an 8' awning and panicking that it is the wrong size. This is done so that your awning is not folded and subject to crease lines.

**Please measure carefully. This item is NON-RETURNABLE.**
More Information
Item #
82176
Brand
Dometic
Series
B3314989(NS,NU,NR,NT,NV,NW,FG,FM).4XX
Model
B3314989NR.419
Replaces
B3108049(XX) Color Codes: NU Bark replaces EA Fawn, NT Azure replaces GF Sky Blue, NW Meadow Green replaces GJ Sea Green, NV Maroon replaces HF Maroon, NS Sandstone replaces GL Driftwood, NR Onyx replaces both EH Pewter and GN Granite.
Fits
Dometic (A&E Systems) and Carefree of Colorado standard patio awning systems with a center of lefthand awning arm to center of righthand awning arm measurement of 19' length with an 8' extension.
Awning Color
Onyx
Features
Double-Sided Fade Fabric w/ a Straight Valance
Actual Fabric Measures Approximately 9" Shorter Than Center of Arm to Center of Arm Awning Size
One-Piece Vinyl Fabric (Valance and Main Canopy Are Sewn Together)
13.5 Ounce Vinyl
Attaches to the Fabric Rail and the Roller Tube Using 3 Sewn-In Poly Cords
Included
(1) One-Piece Vinyl Awning Fabric w/ Valance and Sewn-In Poly Cords
Dimensions
Fabric Size: 18' 3" L x 8' Extension
Warranty
Limited 1 Year Manufacturer Warranty
Special Order Item
No
Return Policy
Non-Returnable/Non-Refundable
LTL Freight
No
Customer Reviews
Good stuff
Quality was more then I expected. FAbric great and install was easier then expected.