Dometic Refrigerator Light Assembly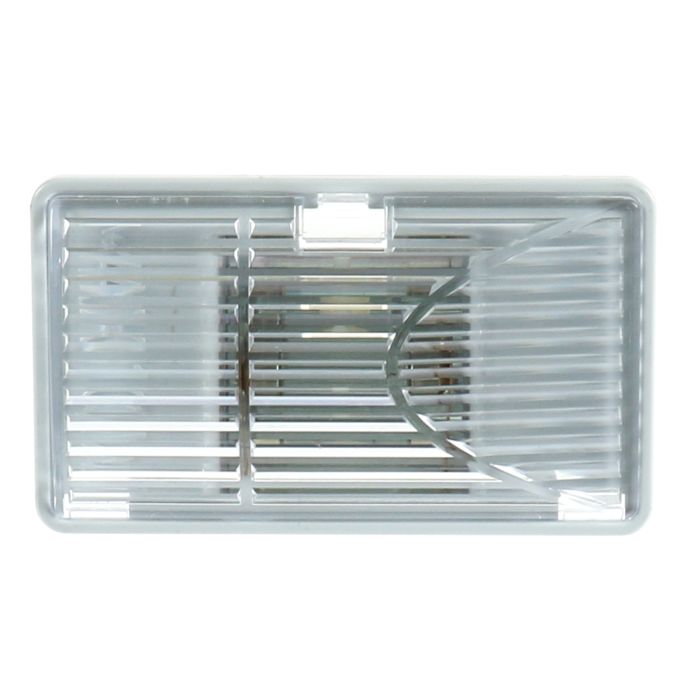 Dometic Refrigerator Light Assembly
A replacement light assembly for Dometic RM1350/ RM3762/ RM3962 Series Refrigerators.
More Information
Item #
96395
Brand
Dometic
Model
3850960018
Replaces
3850961016, 3850963012, 3850962014
Compatible With
Dometic RM1350/ RM3762/ RM3962 Series Refrigerators
Color
White
Features
Clear Plastic Lens
White Plastic Housing
12V 10W Bulb
Included
(1) Light Assembly Including:
(1) Light Lamp Housing (3850961016)
(1) Light Lens Cover (3850962014)
(1) Light Lamp Reflector (3850963012)
(2) Light Housing Terminal Contact Pin (2932108018)
(1) Push Rivet (0165521030)
(1) 12V 10W Bulb (2007290006)
Dimensions
Light Lamp Housing: 4-1/2" L x 2-5/8" W x 1-1/16' D
Light Lamp Cover: 4-1/4" L x 2-3/8" W
Light Lamp Reflector: 1-3/4" L x 1-1/4" W
Light Housing Contact Pin: 10MM x 25MM
Push Rivet: 1" L x 3/8" Diameter (at widest center)
Bulb: 1 11/16" x 3/8" approx
Net Weight
.10
Special Order Item
Yes
LTL Freight
No
Customer Reviews
Installation took additional work
Review by
Bob the reviewer
2 comments here:
1st: The light assembly is the same quality as the original.
2nd: The assembly took extra work since it would not go back in place as the original due to deformation of the original due to heating. The installation took extra steps using vhb tape to hold it in place.
3rd: The company sent me a 2nd light assembly and charged me a 2nd time as well. When I requested to send back this light assembly they stated I did not want the product, well I needed one. I am not rating the company with much satisfaction. Service gets a thumbs down!
good
installed but replaced bulb with led very bright very nice
WARNING: This product can expose you to chemicals, which is known to the State of California to cause cancer and reproductive harm. For more information, go to
www.P65Warnings.ca.gov
.