Dometic Refrigerator/Freezer 9000-7/9 Black Door Handle Assembly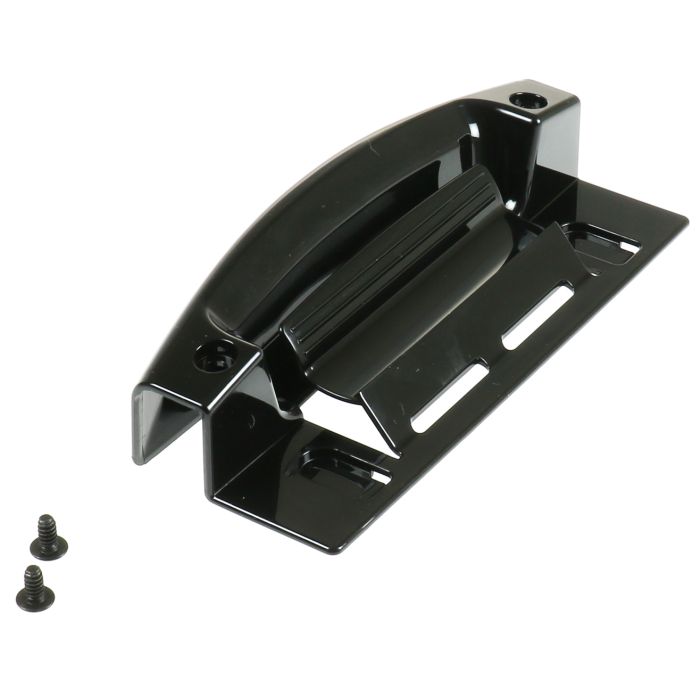 Dometic Refrigerator/Freezer 9000-7/9 Black Door Handle Assembly
A replacement door handle for some Dometic refrigerators.
Description /
Dometic Refrigerator/Freezer 9000-7/9 Black Door Handle Assembly
This item has replaced Dometic Item # 3851048011, Dyers # 16349
More Information
Item #
96399
Brand
Dometic
Model
3851048029
Replaces
3851048011
Fits
Dometic 9000-7/9
Color
Black
Features
Material: Plastic
Included
(1) Handle Assembly
(2) Black Screws
Dimensions
Overall: 7-3/16" H x 3" W x 1-3/4" L
Net Weight
.20
Special Order Item
No
LTL Freight
No
Customer Reviews
For that money you can get 2 handles for other models
Review by
Way too expensive
While the handle is nice and high quality, it is a it difficult to get it in, It has to be bent and then forced it. Also the price is ridiculous for a piece of plastic. I had bought the ones for a different dometic fridge and it was less money for 2 hanldes.