Camco White Gutter Extensions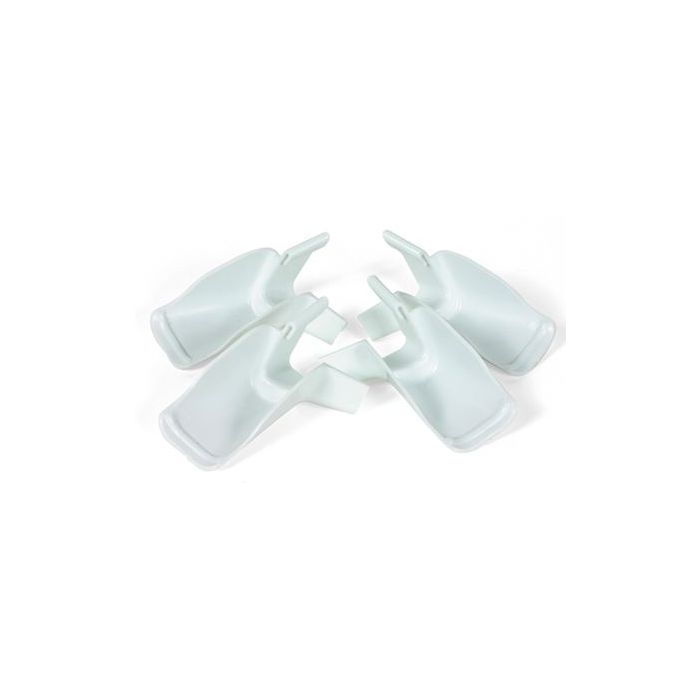 Camco White Gutter Extensions
Gutter extenders clip onto your RV gutters. They help prevent black streaks from forming by directing rain water runoff away from the sides of your RV.
More Information
| | |
| --- | --- |
| Item # | 29347 |
| Brand | Camco |
| Model | 42123 |
| Color | White |
| Included | 4 Per Pack |
| Special Order Item | No |
| UPC | 014717421232 |
| LTL Freight | No |
Customer Reviews
Good but Camco needs to give a better description of product.
Very pleased with Dyers expediting the product to me!
Not so pleased with Camco and the advertised product. Need to expand on the gutter type or style this product can be used on, they do not just clip on!
The issue was with the design of the gutters on my Holiday Rambler Presidential which transition from an aluminum horizontal to a rubber piece that curves down (easy to form) at the front and back of the trailer.
Given the price of the extensions it was not feasible to return them, instead I modified the extensions (and the rubber curved pieces on RV which are not compatible to connect or install the gutter extensions on) to fit on aluminum horizontal gutter at the ends cutting the Camco extensions to form fit around roof trim etc. used on this RV. With a little RTV silicone (white to match) due to the gutter extensions having a flat bottom and the aluminum gutter on trailer is a 3/4" round radius with an 1/16" lip.
Left the rubber ends on the trailer for now. The gutter extensions are doing what I wanted them to and guiding the rain water away from the trailer so as not to run down the sides..