Woblr the Worlds Best Leveler for RV's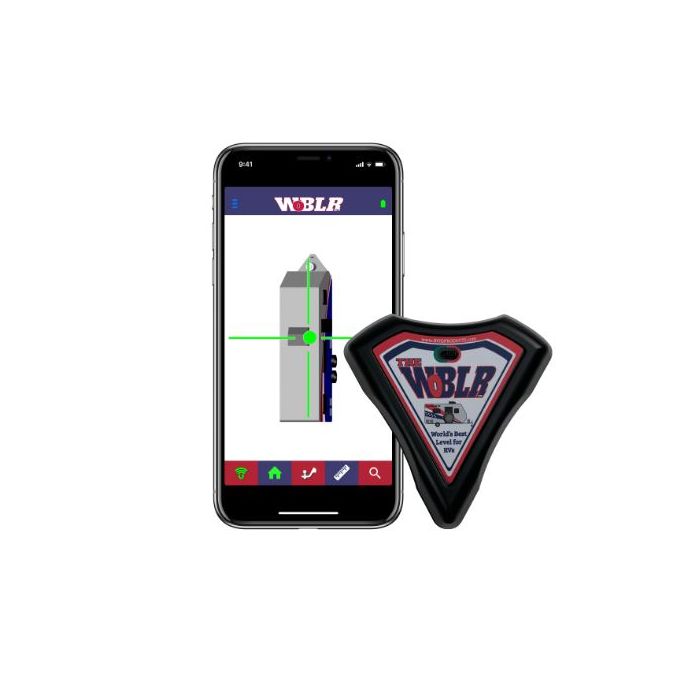 Woblr the Worlds Best Leveler for RV's
RV Level
Description /
Woblr the Worlds Best Leveler for RV's
The WoBLR is an affordable aftermarket product designed by RVers for RVers. It can be installed on any flat surface inside your RV (it is not recommended for outdoor use) and quickly calibrated to your specific RV, simply by following our easy-to-follow instructions and instructional videos. Once set up, the WoBLR provides an easy-to-read display on your smartphone or tablet that clearly indicates how far off level you are, how minute changes to each jack and wheel bring you closer to level, and when you have achieved the perfect level you need for safety and comfort.

Perfect Hitch Height every time!

The Jack Point feature on the RVIQWoBLR app enables you to find the place where you disconnected from the ball hitch or 5th wheel king pin simply and easily, so you can simply sail right underneath the hitch or into the king pin with ease. And because you can set it every time you disconnect (absolutely necessary to correct for changes in trailer orientation), reconnecting is a breeze every time.
More Information
Item #
95184
Brand
Woblr
Model
RVI02WB02
Features
Pairs With The Free RVIQWoBLR™ App
Easy To Use App Interface
Bubble Level Display
Home Mode Works On Any Surface, and In Any RV
Hitch Point Mode For Exact hitching Height
Offset Shown In Inches Or Centimeters using RVIQArclength™ Calculation
Years Of Life On A Coin Cell Battery
Quickly Calibrated To Your Specific RV, Simply By Following Easy-To-Follow Instructions And Instructional Videos
An Easy-To-Install, Easy-To-Use Leveling Device That Eliminates The Hassle Of Getting Your RV Perfectly Level For Camping And Getting The Correct Height For Hitch Reconnection
Included
Type: Bubble
Leveling Type: Precision
Mounting Type: Screw-On
Quantity: Single
Dimensions
Size/Range: 3-1/2 Inch X 3-1/2 Inch/ 100 Feet Range
Warranty
Limited 1 Year Warranty
Net Weight
1
Special Order Item
No
UPC
040232465628
LTL Freight
No