PullRite ISR Series 16K Custom Mounting Kit for 2007-2021 Toyota Tundra Trucks (ALL Bed Lengths)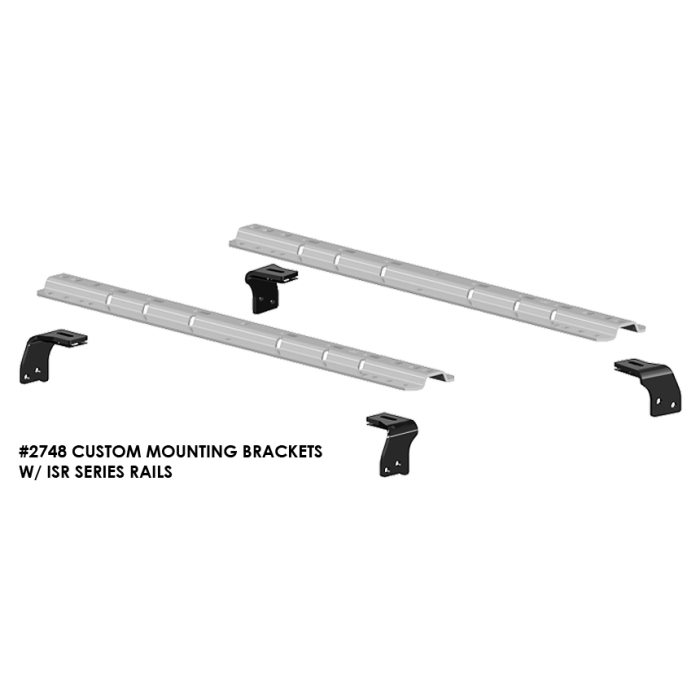 PullRite ISR Series 16K Custom Mounting Kit for 2007-2021 Toyota Tundra Trucks (ALL Bed Lengths)
Custom ISR Series mounting bracket & rail kit for the 2007-2021 Toyota Tundra trucks with a PullRite ISR Series hitch.
Return Policy
30 Days (After Delivery) **Restocking Fees Will Apply
Description /
PullRite ISR Series 16K Custom Mounting Kit for 2007-2021 Toyota Tundra Trucks (ALL Bed Lengths)
The Custom Mounting Kits in the ISR Series line of products are better than the "other guy's" kits. PullRite's Custom Kits fit more trucks without having to order extra parts and they facilitate installation over the truck's axle. PullRite's engineers go through extensive testing and research so that most of the PullRite Custom Mounting Kits also require very little to no drilling at all over other similar bracket kits on the market.
This Custom Mounting Kit is designed to fit your truck's basic make and model for a quicker install and requires minimal drilling.
***IF YOU HAVE ANY CUSTOMIZATIONS/FEATURES/MODIFICATIONS ON YOUR TRUCK THAT WILL INTEREFERE WITH THE INSTALLATION OF THIS PRODUCT PLEASE CALL PULLRITE DIRECTLY AT 1-800-443-2307 OR EMAIL THEM AT customerservice@pullrite.com TO SPEAK WITH A TECHNICIAN.***

Limitations / Notes From PullRite:
A towing system includes each vehicle and component involved in towing. Each item in your towing system has a capacity or weight rating. You trailer has a Gross Vehicle Weight Rating, or GVWR. Your truck has a tow capacity, payload capacity, and possibly more. In addition, your fifth wheel hitch has a weight rating. This weight rating must be at, or above, the GVWR of your trailer for you to tow safely. In addition, if your truck can tow larger loads (has a larger capacity) than the rating of your hitch, your system is only safe to tow loads at the lower rating, that of the hitch.
Your mounting kit also has a weight rating, just like your fifth wheel hitch. Many times, these rating are designed to match. But, this is not always the case. Your mounting kit may be higher rated then your fifth wheel hitch, but it also could be lower depending on the components involved. The lowest rating of any one component in the system becomes the rating of the entire system. If your mounting kit is rated to 18,000 lbs., and your hitch is rated at 24,000 lbs., the weight rating of the entire system will not be above 18,000 lbs. Other components in the system could lower the actual system rating further.
It is the end users responsibility to ensure a safe towing experience. To this end, it is your responsibility to ensure that the truck, trailer, hitching components, and all other items involved are rated or have a capacity sufficient for the loads involved.
More Information
Item #
88377
Brand
PullRite
Series
ISR Series
Model
2748
Truck Compatibility

2007-2021 Toyota Tundra Trucks (ALL Bed Lengths)

Color
Black
Features
Gross Trailer Weight (Maximum): 16,000 lbs.
Vertical Load Weight (Max. Pin Weight): 4,000 lbs.
E-Coated, Black Powder Overlay Finish
Easy To Install
Drilling Required
✓ SAE J2638 Testing: Passed and Exceeded
Included
(4) Brackets
(2) Base Rails
Installation Hardware & Instructions
Warranty
Limited 5 Year Manufacturer Warranty
Made in
USA
Special Order Item
No
Return Policy
30 Days (After Delivery) **Restocking Fees Will Apply
UPC
816456011503
LTL Freight
No
WARNING: This product can expose you to chemicals, which is known to the State of California to cause cancer. For more information, go to
www.P65Warnings.ca.gov
.