LaSalle Bristol Sink Strainer White Crumb Cup Basket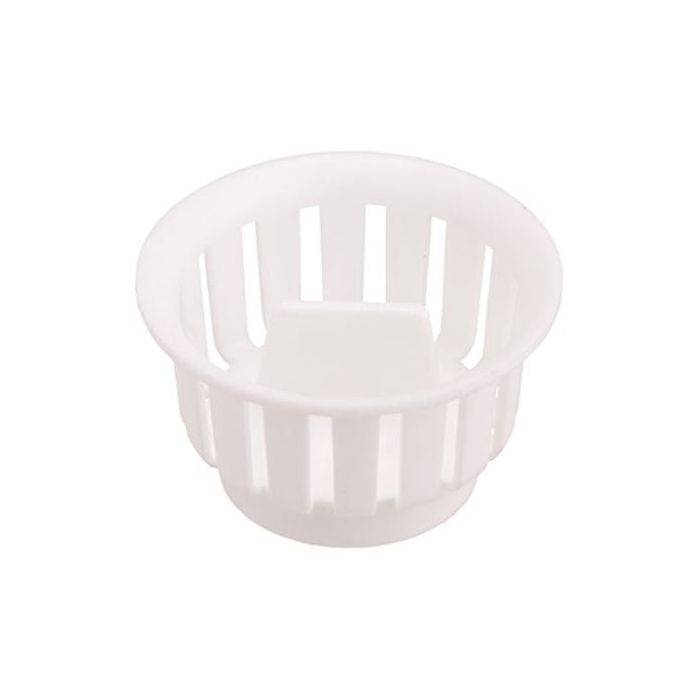 LaSalle Bristol Sink Strainer White Crumb Cup Basket
A replacement twist-In top crumb cup basket for a LaSalle Bristol 2-1/2″ screw-in sink strainer.
More Information
Item #
53633
Brand
LaSalle Bristol
Model
91500127
Replaces
65500127
Fits
2-1/2" Dia Screw-In Sink Strainer
Fits
2" Drain
Color
White
Features
Material: Plastic
Type: Twist Top
Included
(1) Crumb Cup Basket
Dimensions
1-11/16" Top Rim O.D. x 1" Deep
Net Weight
.05
Special Order Item
No
UPC
088805250462
Customer Reviews
Exactly what I needed
This was exactly what we needed to replace a couple missing ones in our Lance
Just the Ticket!
I looked everywhere for these strainer baskets and was happy the Dyer had them.
exactly what i wanted
Just right
Exactly what I was looking for
I looked everywhere, even ordered another one thinking it would fit, before I found this. It's exactly like the one I lost and fits perfectly in my older model Shasta motor home sink. It's a stopper and strainer all in one.
exactly what I was looking for
great price and perfect fit. Was looking the web over for this exact part and found it on Dyers for a great price and fast shipping.
very good
I was so grateful that you had these strainers, I seem to throw them away when I am getting gunk out of them. We have an Allegro Motor Home and went to Red Bay, AL where Allegros are manufactured and they didn't have any and wouldn't be gettting any in. So Thank you so much for having them and for the quick service in getting them to me. When Ineed something else, I have your website marked as a favorite.