Inteli-Power 4600 Series 35 Amp Lower Section REPLACEMENT/UPGRADE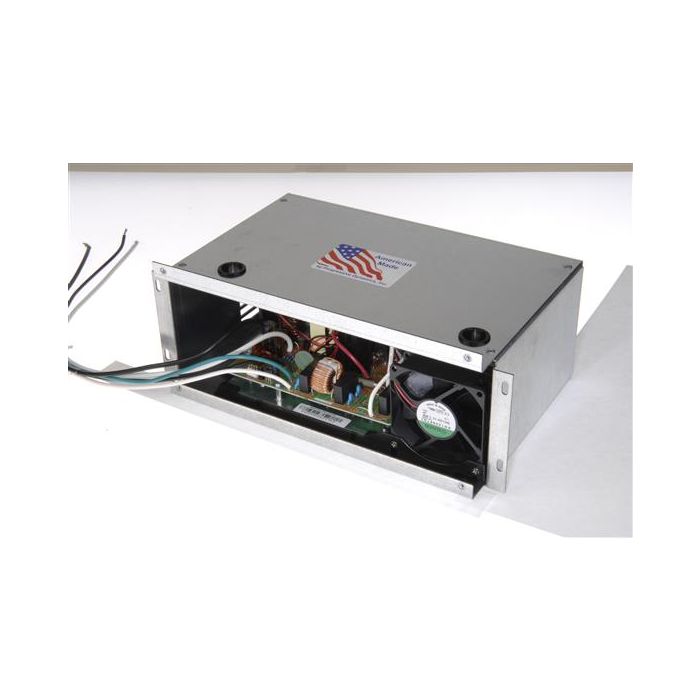 Inteli-Power 4600 Series 35 Amp Lower Section REPLACEMENT/UPGRADE
Inteli-Power 4600 series lower section replacement /upgrade converters for RV power systems are as close as you can get to a "universal" replacement. The 4600 series converters can be used to replace the lower section converters in Magnatec, Parallax and WFCO.
Description /
Inteli-Power 4600 Series 35 Amp Lower Section REPLACEMENT/UPGRADE
Inteli-Power 4600 Series RV power converter models can recharge your battery to 90% in 2-3 hours using our patented Charge Wizard technology. The 4600 Models feature a built-in Charge Wizard that automatically selects one of four operating modes: BOOST, NORMAL, STORAGE, DESULFATION. The 4600 Power Converter BOOST Mode 14.4 Volts - Rapidly brings RV battery up to 90% of full charge.
The Intelli power 4600 NORMAL Mode 13.6 Volts - Safely completes the charge. The Progressive Dynamics 4600 STORAGE Mode 13.2 Volts - Maintains charge with minimal gassing or water loss. The 4600 Series RV converter has a DESULFATION Mode 14.4 Volts every 21 hours for a period of 15 minutes to prevent battery stratification.
More Information
Item #
16581
Brand
Progressive Dynamics
Series
4600
Model
PD4635V
Style
Replacement
Input
105 - 130 VAC, 550 WATTS
Output Amperage
35 Amps
Features
Reverse Battery Protection.
Total Charge Management System.
Electronic Current Limiting.
Low Voltage Protection.
Variable Speed Intelligent Cooling Fan.
High Voltage Protection.
Automatic Thermal Shutdown.
Warranty
2 Year
Special Order Item
No
UPC
675566463509
Customer Reviews
Disapointed
The lower section fitted easily but it does not work no 12 volt output quite disappointing maybe its just a bad unit
the packaging had been previously opened I will look for a different brand.
WARNING: This product can expose you to chemicals, which is known to the State of California to cause cancer and reproductive harm. For more information, go to
www.P65Warnings.ca.gov
.