AP Products Slide-Out 18:1 Venture 53 Teeth Gear Set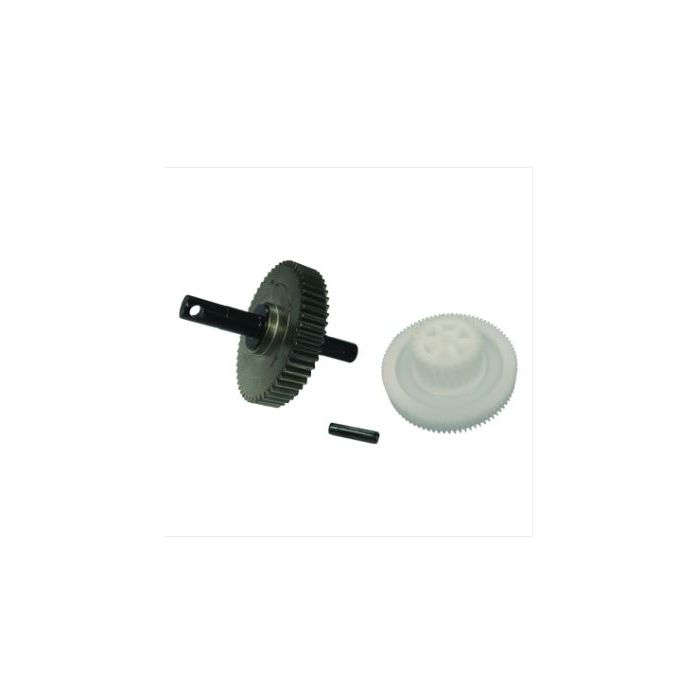 AP Products Slide-Out 18:1 Venture 53 Teeth Gear Set
18:1 Venture Replacement Gear Set
Description /
AP Products Slide-Out 18:1 Venture 53 Teeth Gear Set
AP Products has been supplying the Recreational Vehicle Industry with quality replacement parts.

*Note: if your gears do not match these dimensions exactly they will not work for your application.*
More Information
Item #
72390
Brand
AP Products
Model
014-191072
Features
Tooth Count: 53
Original Equipment Replacement Part
The plastic gear measure 2-1/4" in diameter with 24 teeth on the smaller gear & 64 teeth on the larger gear.
The metal gear measure 2-3/8" in diameter and has 53 teeth and includes the clutch assembly pre installed.
If your gears do not match these dimensions exactly they will not work for your application.
Plastic gear may be white or black in color.
Included
(1) Replacement Slide-Out Gear Set
Dimensions
Smaller Gear: 2-1/4" Dia w/ 24 teeth; 64 teeth on the larger gear.
Metal Gear : 2-3/8" Dia w/ 53 teeth
Warranty
Limited 1 Year Warranty
Special Order Item
No
UPC
711217013126
LTL Freight
No
Customer Reviews
slide out gears
great shipping and a great price. perfect fit
Very easy to install and fit perfectly on my 2005 traveler trailer. seller shipped the product very rapidly and got the part the same week.
Seller shipped the part rapidly and I had no problems installing it on my 2005 Sprinter travel trailer. I went to RV camping to try to buy the gear, but the service department wanted to sell me the entire assembly which it was hundreds of dollars. I would definitely recommend Dyers and will use them for any thing I need for my RV needs.
Worked perfectly.
Worked great and saved hundreds replacing just the gears instead of the whole unit.
Not completely resolved issue
I am not too progressive on resolving the issue of my slideout coming IN. I installed the gears and it works fine on the OUT but absolutely stops and does not even use the clutching on the gear set. Not sure what is going on but will investigate. I'm surprised that the fuse does not blow as the motor does a dead halt. I still have the old gear set and have turned the 3 forked clutch over and may install that to see what is the problem.
WARNING: This product can expose you to chemicals, which is known to the State of California to cause cancer and reproductive harm. For more information, go to
www.P65Warnings.ca.gov
.