UltraHeat 120VAC 40 Gallon RV Tank Heater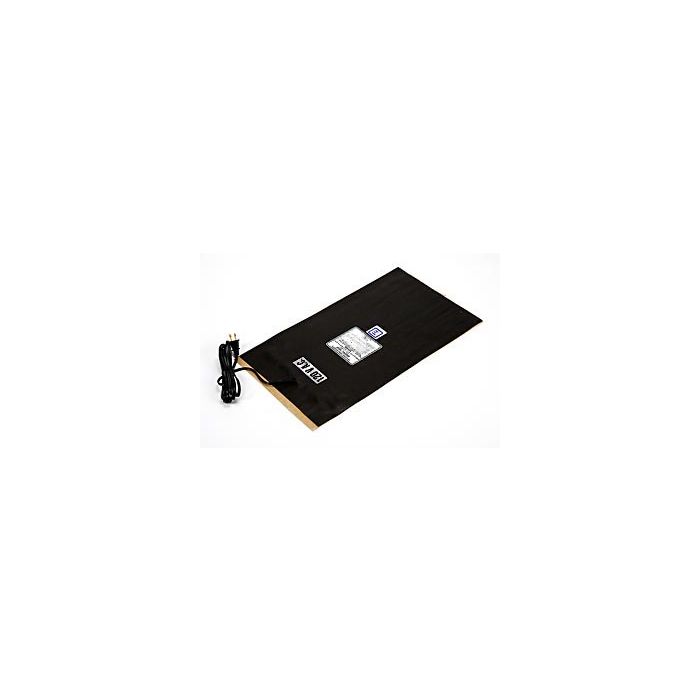 UltraHeat 120VAC 40 Gallon RV Tank Heater
Protect your holding tanks from freezing in cold temperatures.
Description /
UltraHeat 120VAC 40 Gallon RV Tank Heater
All UltraHeat® Tank Heaters are thermostatically controlled, they turn "ON" automatically when the holding tank temperature is 44° F (7° C) and turns "OFF" automatically when the liquid in the holding tank reaches 64°F (18°C.) All heaters have an easy to apply molecular bonding adhesive that adheres to any clean surface.
More Information
Item #
18725
Brand
Ultraheat
Model
AM-4200
Features
120VAC
Amperage Draw: 1.37A
Wattage: 164.4 watts
Dimensions
12" x 20"
Warranty
1 Year
Special Order Item
No
UPC
611395042003
LTL Freight
No
Customer Reviews
Time will tell....
I'm currently a "full-timer" living in Limon, CO. It's not North Dakota here but it's probably in the top five coldest/windiest place in CO during winter. Needless to say (even though my 5'er is completed skirted with R16 insulation, my BLACK tank froze up on me! After an entire day, I got it drained but wanted to prevent that lovely experience again so I purchased this product after some research and NO reviews to go on.

I received the product quickly from vendor (thx!). I opened the package to see how simple this was going to be to install. I followed the directions and applied the heater to my tank. The first concern I had was, my tank wasn't completely flat on bottom. There are a couple of "flow" ridges. One right in the middle of the tank where the heat pad was installed leaving about a two inch gap where the pad doesn't contact the tank. This could cause problems with both the ability the heat pad to do it's job as well as a possible over heating problem (not in the tank but with the pad itself.... most heat tape/pads need to be in direct contact with whatever they're intended to warm or the have no way of disseminating their energy so the kind of cook themselves). Anyway, this pad kept the first lower 1/3 of the tank contents from freezing. The top 1/3 didn't get heat to it and it froze up in place. When I dumped my tank (showed 2/3 full), only the bottom 1/3 flowed out. The upper 1/3 stayed put (frozen in place like I mentioned) so my indicators still showed the tank was 2/3 full).

I'm living in a NuWa Hitchhiker II with an enclosed under belly. One last thing to note: I primarily use 3 space heaters inside my 5'er (electricity is included in the rent!). Most full-time RV designs are such that you need to run the LP furnace in order to not freeze up. The furnace ducting is ran in such a way to warm water lines and holding tanks. I only run the furnace a couple hours a day at most after work. Outside temps during this time frame were anywhere from 20 above zero during the day to -13 at night (for two weeks temps did not climb above freezing).

My biggest issue was cost. Such a simple and relatively small product shouldn't be so expensive. Then again, what about RV'ing is inexpensive?!

One improvement that could be added to this product is an indicator light on the plug. Most items like this (heat tape for water lines, etc.) have such an indicator light. It'd be nice to know it's doing it's thing at a glance. Since I reinstalled the belly liner, I cannot simply reach under to feel if it's working! Terrible oversight. 4 stars for quality due to this, as well, I cannot attest to the longevity of the product. Last thing, after peeling back the paper exposing the adhesive and applying it to the tank, I had no concerns it was not going to stay put for a long time. Great adhesive! Nice long power cord to unit to. Must be like 5-6 feet long. For my particular application it was about twice as long as I needed but nice to know it has good reach. I think it's designed such, if you were to employ three of these on three different tanks underneath, you could still centrally locate the power source with a three-way splitter and hook them all up with one cord. Thanks for reading.