SnapPad EQ Octagon Jack Pad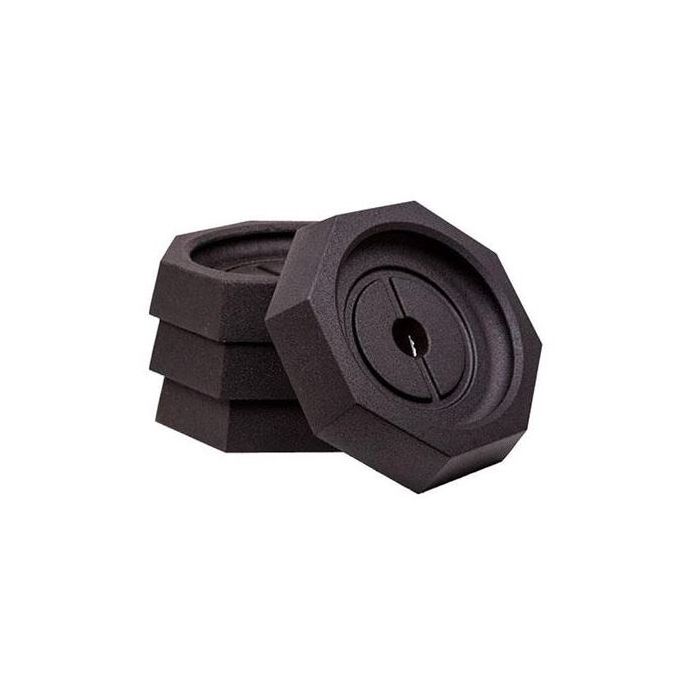 SnapPad EQ Octagon Jack Pad
Our SnapPad EQ Octagon 4-Pack comes with four of our 10 Inch round jack pads for octagon-shaped landing feet.
Description /
SnapPad EQ Octagon Jack Pad
These are common to Class A and C Motorhomes. Snap-on a set of EQ Octagon to your rig and eliminate all of your leveling hassles. Permanently.
More Information
Item #
98904
Brand
SnapPad
Model
EQ8SP4
Fits
Class A and C Motorhomes with Octagon Jack Feet, For 10 Inch Octagon Jack Foot
Color
Black
Features
Stability: SnapPad Increases Stability In 3 Ways: A Larger Footprint, More Vibration Dampening, And By Conforming To Uneven Terrain Like Gravel
Protection: Absorb The Daily Punishment Of The Road And Elements Instead Of Metal Landing Feet; Helps Prevent The Protective Coating From Being Damaged By Gravel, Concrete, Asphalt And The Environment
Anti Slip: SnapPads Are Made From Durable Rubber That Grips Any Terrain. No More Popping Jacks Or Slipping In High Winds Or Slick Surfaces Like Ice
Rugged: Process Uses Recycled Tire Crumb, High Strength Resin, And A 100 Plus Ton Press To Make SnapPads Extremely Durable
Environmentally Friendly: Made In The USA From Recycled American Tires. Good For The Environment. Good For The Country
Electrical Insulator: May Help Protect Your Family And Electronics In The Event Of An Electrical Surge From A Non-Direct Lightning Strike
Aesthetics: SnapPads Looks As Good As They Work Complete Your RV By Giving It Some New, Fancy Shoes; Temperature Tested To 120 And -40 Degree Fahrenheit
Permanent: Installs In Seconds. Stays On Forever. Say Goodbye To Crawling Under Your Rig Every Time You Set Up
Adds 1 Inch Of Thickness To Jack Foot; Adds 79 Percent Surface Area; Shake Tested To 50Gs; 8.9 Pound Per Pad
Included
Set of 4 Pads
Dimensions
13-1/4" Diameter
Warranty
Limited 2 Year Warranty
Special Order Item
No
UPC
680266996103
LTL Freight
No
WARNING: This product can expose you to chemicals, which is known to the State of California to cause cancer and reproductive harm. For more information, go to
www.P65Warnings.ca.gov
.