Parallax 503 Series 50A Auto Line Transfer Switch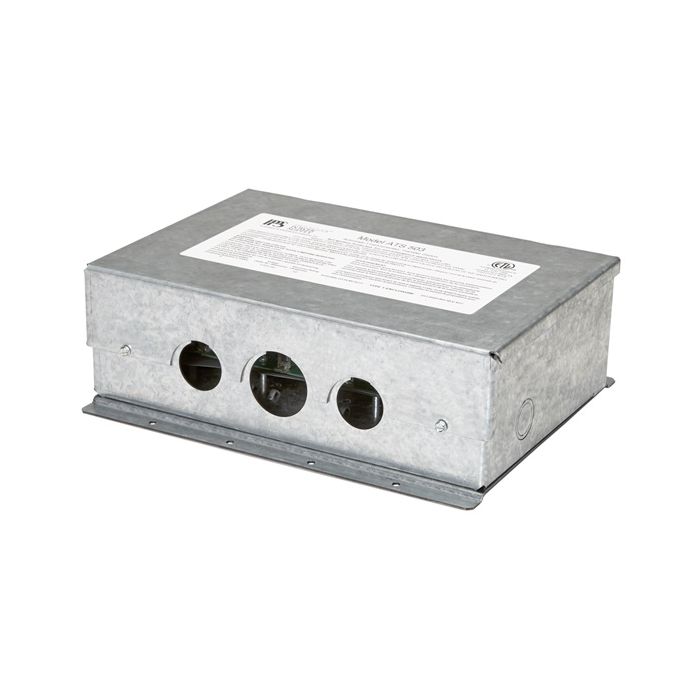 Parallax 503 Series 50A Auto Line Transfer Switch
The new ATS 503 eliminates the hassle of handling plugs or electrical cords to transfer power. Designed for 120/240VAC 50 amp service.
Description /
Parallax 503 Series 50A Auto Line Transfer Switch
- Large robust relay coils to maintain position during transfer switch operation while the coach is in motion.
- Heavy duty galvanized steel chassis.
- Shore/utility power is the default power source while the generator/alternate serves as the "takes command" power source.
- Reduced arcing and system voltage dropouts prevent damage to your equipment.
- Heavy duty, high performance contacts.
- Excellent relay and PCB protection against damage.
- LED diagnostic self-checking indicators.
- Control board provides capability for future expansion and easy to wire/install.
More Information
Item #
88376
Brand
Parallax Power Supply
Model
ATS503
Features
Amps: 50 amp
Listed: ETL listed
Rated: Conforms to UL Std. 1008 (CSA C222#178.AEI)
Series: ATS Series
Special Feature: UL type 1-16 GA steel
Type: Transfer Switch
Dimensions
4" H x 12" W x 10" D
Net Weight
10
Special Order Item
No
UPC
894714001107